March 13th Update
The novel coronavirus, COVID-19, continues to impact the lives of Minnesotans. In light of recent events, including cancellations by numerous organizations and the declared state of emergency in Minnesota, MNCOGI has decided to postpone the March 16th Freedom of Information Award Ceremony.
We will continue to monitor the news, and will arrange to hold the Freedom of Information Award Ceremony at a future date. As soon as arrangements allow, we will provide an updated date for the Freedom of Information Award Ceremony.
Thank you for your understanding and we look forward to welcoming you to the Freedom of Information Award Ceremony in the near future.
If you have any questions, contact us at [contact@mncogi.org]
ST. PAUL, MN
FOR IMMEDIATE RELEASE 2/12/20
Freedom of information awards go to APM Reports' "In the Dark" team and to First Amendment attorney John Borger (posthumously)
Public is invited to award ceremony featuring a panel discussion by "In the Dark" team members
The Minnesota Coalition on Government Information (MNCOGI) is pleased to announce:
This year's John R. Finnegan Freedom of Information Award will honor the APM Reports "In the Dark" team of host Madeleine Baran, producers Samara Freemark, Natalie Jablonski and Rehman Tungekar and reporters Parker Yesko and Will Craft for outstanding work on podcasts aired since 2016. The first series explored the kidnapping and killing of Jacob Wetterling, scrutinizing the law enforcement system that failed for decades to solve the case. The second series examined the case of Curtis Flowers who had been convicted in Mississippi for a 1996 quadruple murder but won six retrials and a favorable U.S. Supreme Court ruling due to flawed prosecution. The team arduously dug into public records, assembled sophisticated data analysis and creatively deployed the narrative podcast form to deliver powerful and compelling exposures of injustice. In nominating the team for the award, MNCOGI chair Gary Hill wrote: "In some instances, the records were dumped in warehouses where mice shredded them to make nests. Reporters had to wear masks and gloves to sort through the records." The team assembled data on the prosecution by obtaining records from 418 trials and scanning more than 115,000 pages of court documents. "All this work allowed APM to report that in these trials prosecutors struck black jurors at 4.5 times the rate white jurors were struck," Hill wrote. "U.S. Supreme Court observers say they think this was one of the reasons the court agreed to hear the case and why they threw out Mr. Flowers' conviction, allowing him to be released on bail while awaiting a decision whether he would be tried again."
This year's lifetime achievement award will honor First Amendment attorney John Borger (posthumously) for a significant body of accomplishments that have helped to advance and preserve the public's right to government transparency. Borger, a long-time MNCOGI board member, worked for decades to protect Minnesota's sunshine laws. His dogged commitment to allowing facts to be uncovered and published has benefited all Minnesotans. He was one of the country's pre-eminent First Amendment lawyers, named in 2018 as "Champion of the First Amendment," the highest honor from the American Bar Association Forum on Communications Law (only the third to receive the prestigious award). In bestowing the award, the Forum noted Borger lifetime work "passionately and zealously fighting to hold public officials and institutions accountable through transparency." In nominating Borger for this MNCOGI award, journalist Steve Brandt, cited his landmark public access battles – including a 1976 case that set ground rules for the attorney-client exception to the Open Meeting Law for succeeding generations, and the 2004 case in which the Supreme Court of Minnesota ruled that state open-government laws apply to the search for a University of Minnesota president. Further, Brandt listed everyday cases in which Borger fought to assure that public officials lived up to the demands of data practices law — safeguarding public access to court hearings and files, to arrest information, to official phone records and much more. In closing, Brandt quoted Borger's own words on the day he accepted the ABA award: "I have carried a torch for the First Amendment for more than 50 years. I hope I lit a few candles along the way. The First Amendment torch now burns with you, and you, and you. Hold it high. The road goes ever on and on. Many important battles lie ahead." Borger died on Dec. 16, 2019.
MNCOGI's future lifetime achievement awards will be named in John Borger's honor.
Award ceremony
When: Monday, March 16th, 7 pm
Where: Pohlad Hall, Minneapolis Central Library, 300 Nicollet Mall, Minneapolis
RSVP: Click Here
The award ceremony will include a panel discussion by "In the Dark" team members, moderated by Professor Jane Kirtley.
The public is most welcome to attend.
This press release is available for download as a PDF here.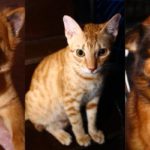 When: 12 noon to 1:15 p.m., Tuesday, June 4, 2019
Where: Rondo Community Library, 461 North Dale Street, St. Paul MN 55103
Sponsor: Minnesota Coalition on Government Information
RSVP: Click Here
Since 2014, state law has required commercial dog and cat breeding facilities to be licensed and inspected by the Minnesota Board of Animal Health. The inspection reports generally are not open to the public. Should people have the right to scrutinize those reports just as they might look into results of inspections of day care centers, restaurants and other regulated facilities? Animal welfare advocates have lobbied the legislature seeking to open the reports to the public. Yet they remain secret.
Please join us for a conversation about a question that is likely to come before the Minnesota Legislature.
Speakers:
Don Gemberling, The state's top expert on the Minnesota Government Data Practices Act
Sen. John Marty, Minnesota State Senate
Ann Olson, Founder/Executive Director, Animal Folks
Prof. Beth A. Ventura, University of Minnesota Department of Animal Science
Moderator: James Shiffer, a Star Tribune editor who oversees coverage of Minneapolis and St. Paul
RSVP: Click Here
Box lunches will be served to those with advance reservations.
Attendance will be limited, so please reserve your space today.
Share this event on Facebook and Twitter
The library is on the METRO Green Line, Dale Street Station. It has free underground parking.
We hope you can make it!
Upon receiving the 2014 John R. Finnegan Freedom of Information Award, Timberjay Newspapers publisher Marshall Helmberger said he's gratified to know "Minnesotans still appreciate German-Norwegian stubbornness."
Helmberger accepted the award Friday, March 14 at the annual Minnesota Coalition on Government Information FOI Day event in Minneapolis. Two pioneers for government transparency, Rodgers Adams and Robert Shaw, also received lifetime achievement awards.
MNCOGI honored Helmberger for his nearly three-year legal fight to uncover construction cost irregularities by the St. Louis County school district. The district and its contractor refused to disclose figures for a taxpayer-funded school construction project. Timberjay vs. Johnson Controls reached the Minnesota Supreme Court and prompted a legislative push to clarify how such contracts are structured.
"This fight is not over," Helmberger said after receiving the award. He also praised First Amendment attorney  Mark Anfinson for his pro bono work on the case that Helmberger credited for "leveling the playing field" for a small newspaper going up against a Fortune 500 company with a well-financed team of lawyers.
MNCOGI also recognized two contemporaries of John Finnegan for their work with the late St. Paul Pioneer Press publisher to enact the law establishing the presumption of openness for government documents in Minnesota.
Robert Shaw, former executive director of the Minnesota Newspaper Association, and Rodgers Adams, a former assistant editor at the Star Tribune were presented with lifetime achievement awards at the event.
Former Minnesota Supreme Court Justice Paul Anderson gave the keynote address at the ceremony. He quoted Mark Twain, folk singer John Prine and Star Tribune reporter Rachel Stassen-Berger to both praise and excoriate members of the press.
"I don't love the press," Anderson said. "I treasure your role and I respect you."
Anderson is recognized as a proponent of government transparency, but spoke of instances where inaccurate news reports put him in uncomfortable positions, including questioning by the FBI.